观点丨做好仪表"中国精造",不怕没有"中国创造"
信息来源: 华恒 | 2019-05-15 点击量: 8317

   2019年5月6日,仪表圈总编王瑞受邀参加华恒仪表-CCTV老故事《匠人精神》纪录片开机仪式,本次活动在西安泰华·金贸国际会议中心盛大举行,参加仪式的有西安三联测控、西安森瑟斯、西安弘力远帆、西安沃尔德、西安正海工业、西安华瑞网电、西安定华电子、西安欧迪测控、西安航联智能、西安永鑫科技、陕西德度信息、西安德创电气、西安实达同创测控、北京诺盈佳业、西安模数仪表等企业负责人,陕西广播电视台、三秦都市报、西安广播电视台等陕西主流媒体参加本次开机仪式。
  On May 6,2019,Wang Rui,editor-in-chief of instrumentation circle,was invited to attend the opening ceremony of Huaheng Instrument-CCTV's old story"Craftsman Spirit".The event was held at Taihua Jinmao International Conference Center in Xi'an.The participants included Xi'an Triple Monitoring and Control,Xi'an Sensers,Xi'an Hongliyuan Fan,Xi'an Wald,Xi'an Zhenghai Industry,Xi'an Huarui Networks,Xi'an Dinghua Electronics,Xi'an West.Anoudi TT&C,Xi'an Airlines Intelligence,Xi'an Yongxin Technology,Shaanxi Dedu Information,Xi'an Dechuang Electric,Xi'an Shida Tongchuang TT&C,Beijing Noying Jiaye,Xi'an Modular Instrument and other business leaders,Shaanxi Radio and Television Station,Sanqin Metropolitan Daily,Xi'an Radio and Television Station and other Shaanxi mainstream media participated in the start-up ceremony.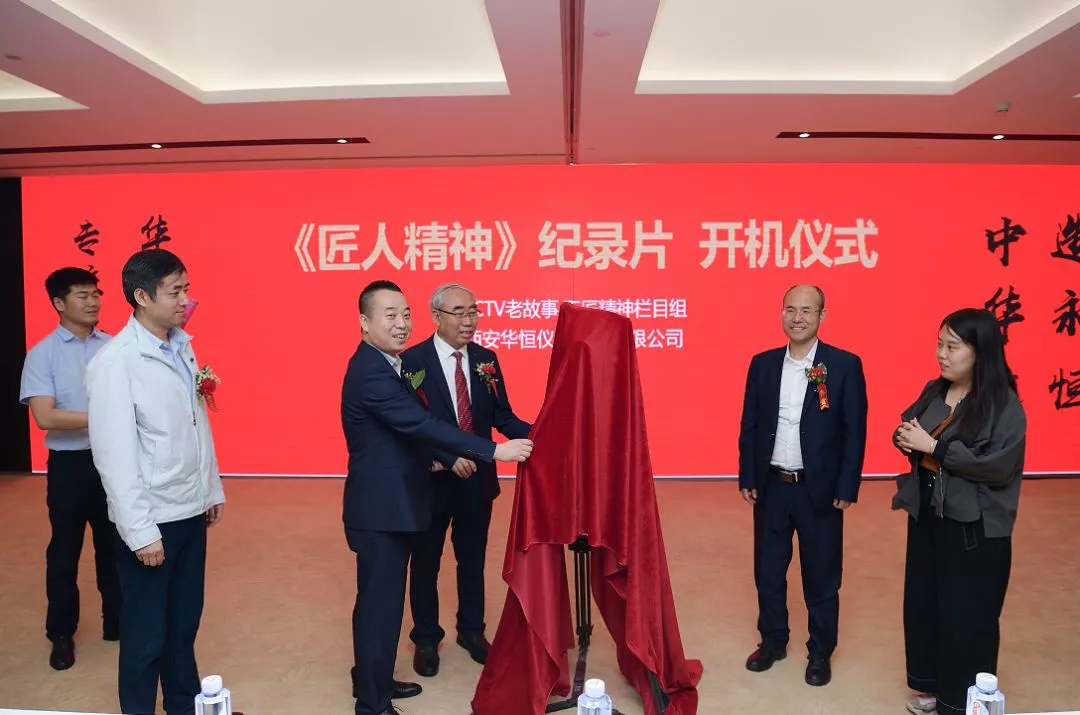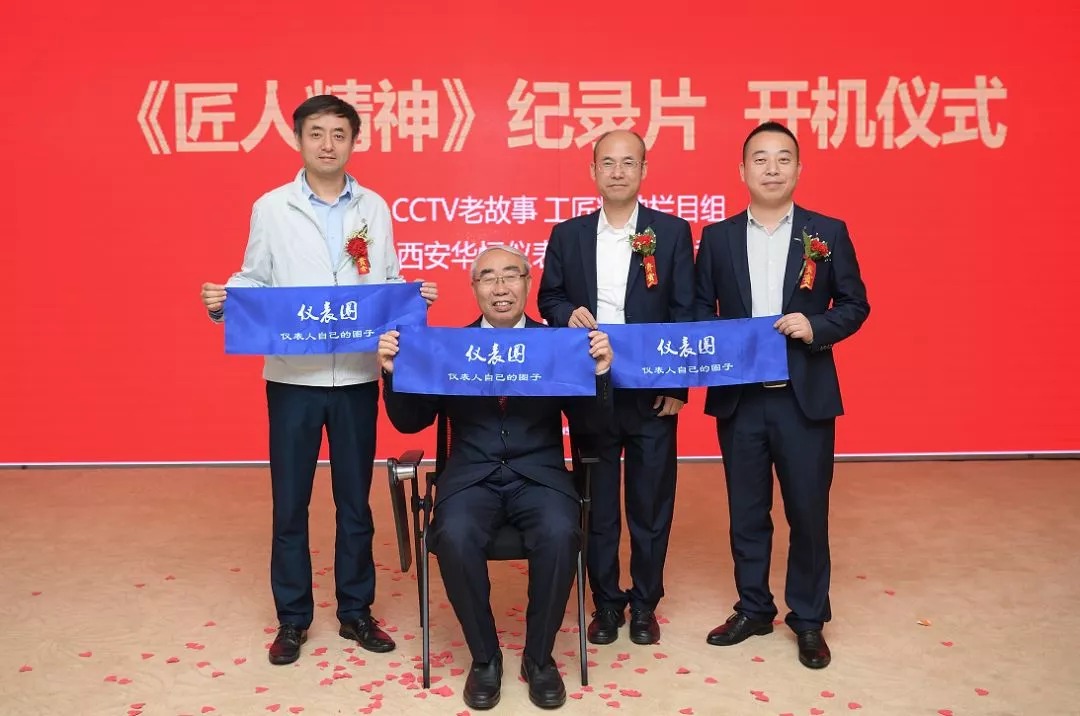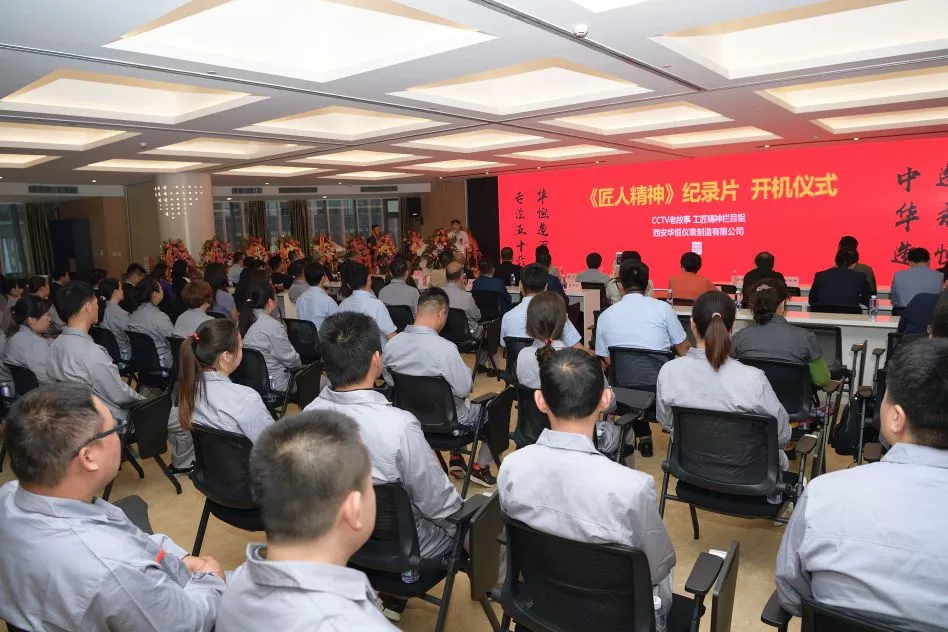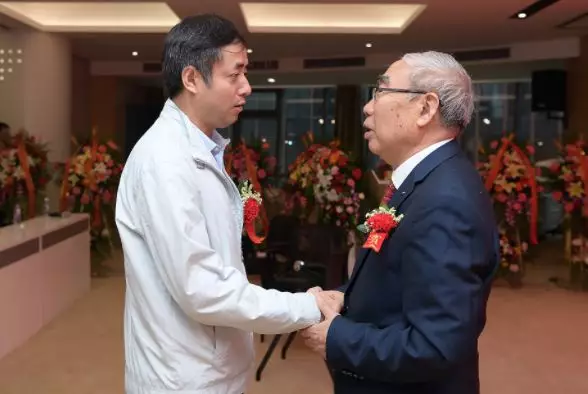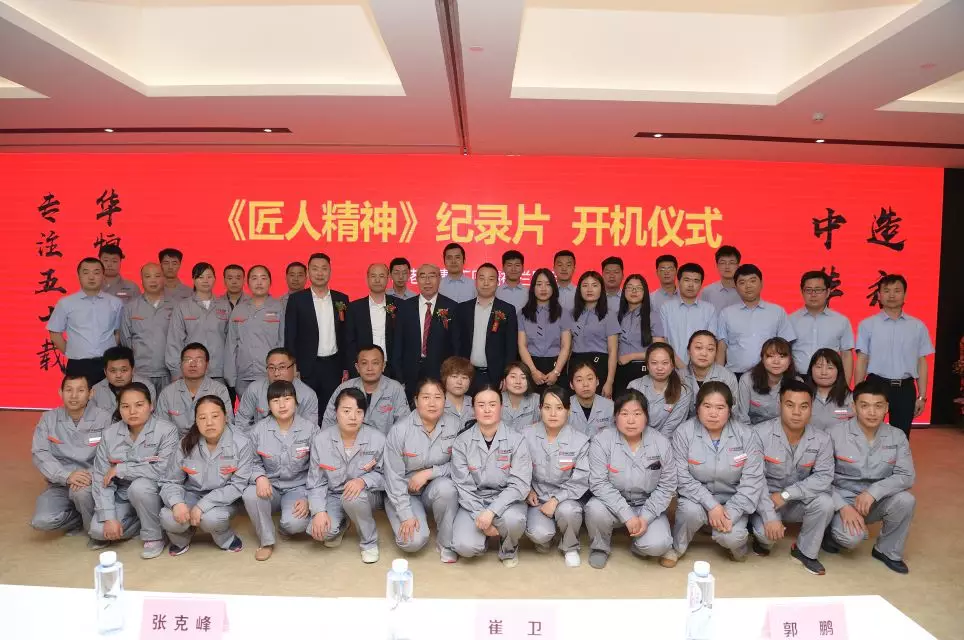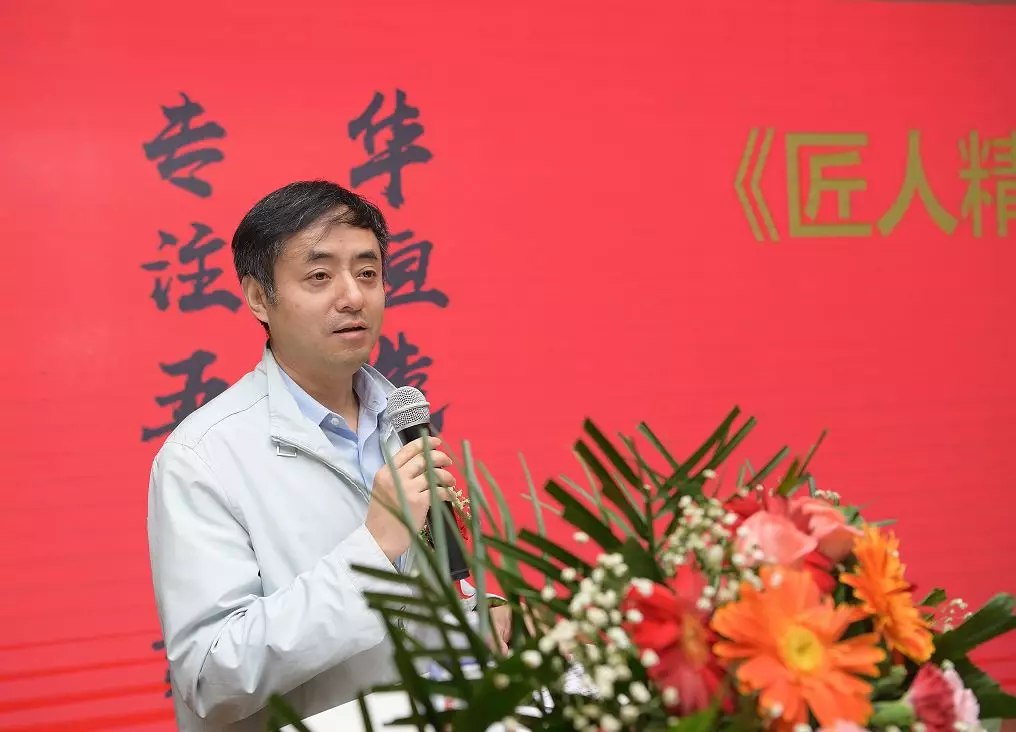 (本文整理自现场发言)
(This article is organized from the on-site speeches)
  西安曾是中国四大仪表基地,西安仪表厂的1151差压变送器曾经在很长一段时间主导国内差压变送器的市场。但随着国外产品的进入,国企不能及时变革应对,导致没落。
  Xi'an was once the four major instrument bases in China.The 1151 differential pressure transmitter of Xi'an Instrument Factory once dominated the domestic differential pressure transmitter market for a long time.However,with the entry of foreign products,state-owned enterprises can not change and respond in time,resulting in decline.
  如今,随着新一批拥有顽强奋斗精神,创新能力十足,灵活高效的民营仪表企业的发展,西安又一次逐步形成工业仪表产业链的聚集。其中华恒仪表就是这一批优秀创业企业的代表之一。华恒仪表2009年成立,初创时期只有3个人,他们继承了西安仪表厂的优秀基因,不断拼搏奋斗,产品精益求精。目前已成为国内为数不多的完整掌握差压传感器及核心电路单元、自主研发制造能力的企业。华恒仪表制造工艺有100余道工序,每道工序都需要认真做好,非常代表仪表行业的工匠精神,在此我希望华恒仪表在大国工匠之路上能不断前进,越走越好。
  Nowadays,with the development of a new batch of private instrument enterprises with indomitable struggle spirit,full innovation ability and flexible and efficient,Xi'an has gradually formed the cluster of industrial instrument industry chain.Among them,Huaheng Instrument is one of the representatives of these excellent start-ups.Huaheng Instrument was founded in 2009.There were only three people in its initial stage.They inherited the excellent genes of Xi'an Instrument Factory and worked hard to improve their products.At present,it has become one of the few enterprises in China that have a complete grasp of differential pressure sensors and core circuit units and independent R&D and manufacturing capabilities.Huaheng instrument manufacturing process has more than 100 processes,each process needs to be carefully done,very representative of the spirit of craftsmen in the instrument industry,here I hope Huaheng instrument on the road of craftsmen in big countries can continue to move forward,the better.
  目前,中国仪表现状主要表现为两点:第一持续增长,从2018年我国仪器仪表行业上市公司年报来看,中国仪器仪表行业的市场规模、销售规模和利润都在逐步增长,这一点是可喜可贺的。前几年国外进口产品势头很猛,市面上主流仪表产品都是进口产品,但近五到十年国产仪表发展呈上升趋势。第二中国是目前全球拥有仪表行业完整产业链为数不多的几个国家之一。目前大部分的国家没有完整的产业链,它在某一个产品上很强,但没有完整的仪表产业链,不具有整体发展优势。
  At present,the current situation of China's instrumentation industry is mainly manifested in two aspects:first,continuous growth.From the annual report of Listed Companies in China's instrumentation industry in 2018,the market scale,sales scale and profits of China's instrumentation industry are gradually increasing,which is gratifying.In the past few years,the momentum of foreign imported products is very strong.The mainstream instrument products on the market are imported products,but in the past five to ten years,the development of domestic instruments has shown an upward trend.Second,China is currently one of the few countries in the world with a complete industrial chain of instrumentation industry.At present,most countries do not have a complete industrial chain,which is very strong in a certain product,but does not have a complete industrial chain of instrumentation and does not have overall development advantages.
  从仪表行业现状来分析,也是二点。一是目前整体而言,仪表行业中小企业为主,比较分散,缺乏行业龙头和聚集效应。二是我们目前拥有的自主知识产权和高端产品相对较少。据仪表圈行业调研显示,随着行业发展,近两年,国外企业在不断的改变策略,以前进口产品价格高,给我们留下了足够生存和成长的空间。近两年他们在迅速的采取应变对策,使得整个行业中的竞争格局发生了变化,竞争异常激烈。
  From the current situation of the instrumentation industry,there are also two points.Firstly,as a whole,small and medium-sized enterprises in the instrument industry are mainly scattered and lack of industry leader and agglomeration effect.Second,we currently have relatively few independent intellectual property rights and high-end products.According to the survey of the instrument circle industry,with the development of the industry,in the past two years,foreign enterprises have constantly changed their strategies.The high price of imported products left us enough room for survival and growth.In the past two years,they have taken quick measures to cope with the situation,which has changed the competition pattern in the whole industry,and the competition is extremely fierce.
  中小型仪表企业应对日益激烈的行业竞争,所以第一要抓技术,强化自主知识产权。没有技术含量,自主知识产权不高,未来的发展之路比较艰难。前期国产仪表有明显的价格优势,但随着进口、合资产品的价格调整,价格差异不断缩小,中小型企业要发展,就要做精,做强,有自己的技术优势,独特性,不可替代性。第二点是产业整合,仪表产业要聚集,形成体量上的优势,参与优质项目,成为优质用户的合作伙伴。
  Small and medium-sized instrument enterprises should face the increasingly fierce industry competition,so the first thing is to focus on technology and strengthen independent intellectual property rights.Without technology content,independent intellectual property rights are not high,and the road to future development is relatively difficult.Domestic instruments have obvious price advantages in the early stage,but with the price adjustment of imported and joint venture products,the price difference is shrinking.To develop small and medium-sized enterprises,they must be refined,strong,have their own technical advantages,uniqueness and irreplaceability.The second point is industrial integration.Instrument industry should gather to form a volume advantage,participate in high-quality projects and become partners of high-quality users.
  目前,仪表行业在不断的碰撞,不断的思考如何变革,如何发展。国家的整体政策指导也对仪表行业给予了高度的重视。工业仪表是工业升级的基础,在国际贸易竞争新的格局下,要注重品质、技术。近几年,政府出台了一系列的指导政策,包括"智能制造","一带一路",西安市也在打造硬科技之都,给予仪表行业强大的资源支撑,未来几年,仪表行业要充分用好这些资源、政策,抓住高速发展的机遇,迎接仪表行业发展的春天。也希望我们西安的仪表企业能多聚,相互商量,抱团取暖,资源整合,共同做大做强。
  At present,the instrument industry is constantly colliding,constantly thinking about how to change,how to develop.The overall policy guidance of the country also attaches great importance to the instrument industry.Industrial instrumentation is the basis of industrial upgrading.Under the new pattern of international trade competition,we should pay attention to quality and technology.In recent years,the government has issued a series of guiding policies,including"intelligent manufacturing"and"one belt and one road".Xi'an is also building a hard and technological capital,giving strong support to the instrument industry.In the coming years,the instrument industry should make full use of these resources and policies,seize the opportunity of rapid development,and greet the development of the instrument industry.We also hope that the instrument enterprises in Xi'an can gather more,discuss with each other,hold a group for heating,integrate resources,and grow bigger and stronger together.